About Fred Anderson Toyota of Charleston

Toyota dealership in Charleston, SC
We are proud to be a part of the
Anderson Automotive Group
, which has been servicing the Carolinas for 70 years. We love the communities that we have operated in and we love Charleston, SC. They have given us so much. It is because of customers like you that this group of dealerships has been able to survive and flourish for so long. This didn't happen by accident. We have worked very hard to get where we are to serve you to the best of our ability.
But our efforts don't stop there. Our Toyota dealership is actively engaged in the local community, where it helps many of the organizations that call this place home. We believe in giving back, as we are all responsible for improving the future of our beloved Charleston.
Community Driven & Customer Focused
Fred Anderson Toyota of Charleston is also proud to support
LowCountry Orphan Relief
! We are a dropoff location for their annual Stocking Tree Drive. Click
here
to read more about how you can support a child in need and simply drop off the donated items at our dealership off Savannah Highway, and we will make sure LOR receives!
Fred Anderson Toyota of Charleston is also honored to be recognized by both our customers and the Toyota brand. We are proud that our dedication has allowed us to be your 1 Volume Toyota Dealer in South Carolina* 8 years in a row, a multi-DealerRater #1 Toyota Customer Service Dealer in South Carolina recipient, and a Top 10 Elite Dealer In The Southeast For Toyota based on top sales and service performance. 
Fred Anderson Toyota of Charleston takes the Toyota brand very seriously. When we built this place we had several ideas in mind. We wanted to bring you the best selection of
new Toyotas
available, we wanted to put the best quality
pre-owned
vehicles in front of you, we wanted to give you the right parts for your Toyota, and we wanted to provide the best Toyota
service
possible. We believe that we have met every single one of those goals, but that doesn't even touch on what we think is the most important part of our business. We wanted to provide you with the best Toyota customer service possible, regardless of what you came in here for, and we think we have achieved that too.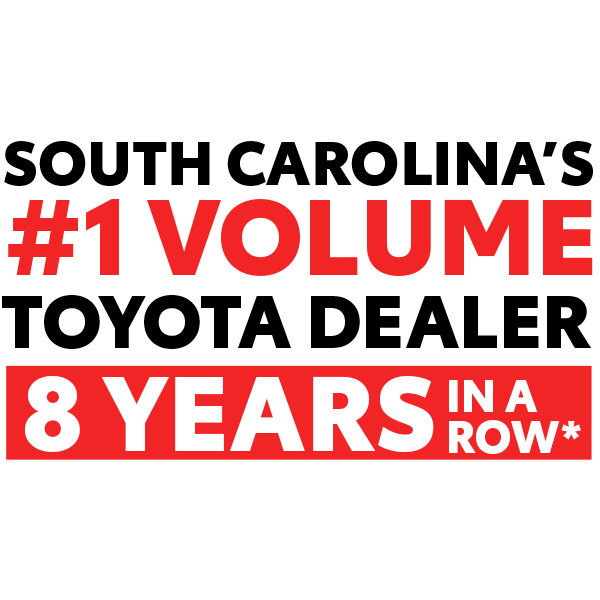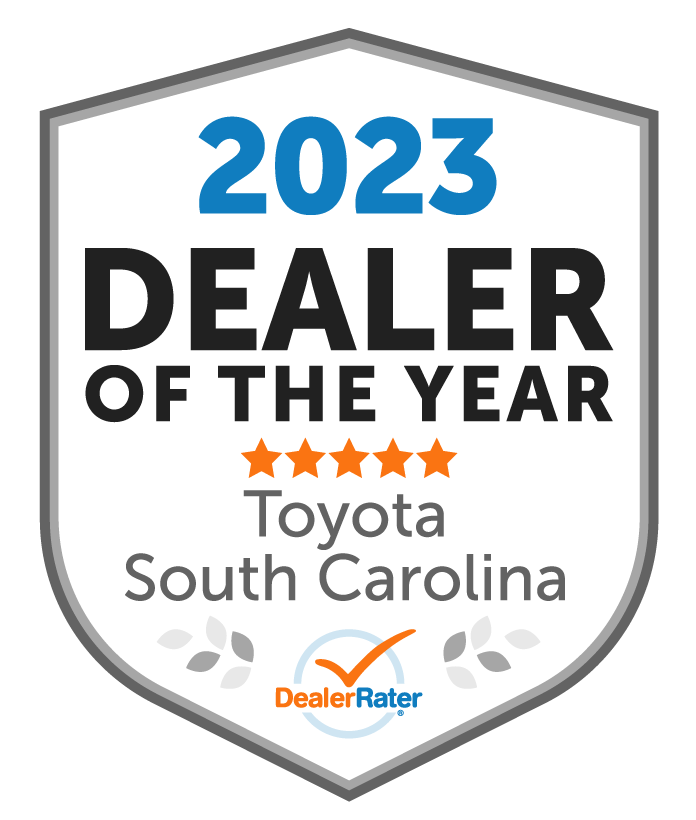 Welcome to our Toyota dealership in  Charleston, SC
New Toyotas
are truly amazing products. They are always at the cutting-edge of technology and ready to provide you with one of the best driving experiences available on the market. Their product line also has an incredible variety. This means that there is a Toyota for everybody and that is why we always provide such a wide selection. We are not going to try to shove you into a Toyota that is not right for you. Why would we? With all these options, the right vehicle could be just another aisle down.
Used vehicles
are an important part of our business, because Fred Anderson Toyota of Charleston knows that many of our customers need to have a used car option. We don't think that picking out a pre-owned car should mean that you have to settle, which is why every used vehicle that we provide to you is inspected with the utmost care to make sure that the car that you pick will not just be the vehicle that you want today, but also a vehicle that you are happy with several years from now. We offer a fantastic trade-in program to extend your budget. Click over to our
trade-in calculator
to see just what we are talking about.
We're Here for Whatever You Need
Fred Anderson Toyota of Charleston
service
is not your typical service. All our staff is highly trained to work specifically on your Toyota. We have the tooling, the diagnostics, and the state-of-the-art facility to get your Toyota into tip-top shape without compromise and without cutting corners. Our friendly service technicians will work around your schedule to get your car back to you as quickly as possible without sacrifices to our quality. Your Toyota doesn't need just any old service, it needs high quality professional Toyota service. That is what will keep your Toyota on the road for all the years that you expect to get out of it.
We have a huge inventory of
parts
here at Fred Anderson Toyota of Charleston just waiting for you to take advantage of their presence. Each part is carefully inspected to make sure that it is a 100% genuine OEM part. There are a lot of counterfeits out there and we want to make sure that you only get the part that Toyota would want you to have. In the rare event that we do not have the part that you need, then we can special order it and get it to you fast. We can even handle the installation of that part for you, if that's what you want. At Fred Anderson Toyota of Charleston we make getting parts easy.
What Does Fred Anderson Toyota of Charleston Offer Drivers from Charleston, Summerville, North Charleston, Mount Pleasant and Ladson? Truly Exceptional Customer Service from Every Angle
Here at Fred Anderson Toyota of Charleston, everything we do revolves around you. Our various teams are trained to address your needs from the moment you walk through the door, whether you're in the market for your next vehicle or tuning up your current one.
Starting with our selection of
new Toyota
models, our Charleston showroom is the place to be if you're in the market for a Toyota Corolla, Camry, Prius, RAV4 or Tundra.
Looking to save some money in the search for your next car? Fred Anderson Toyota of Charleston also carries a wide range of
used cars
from Toyota, as well as today's other top automakers.
Once you've chosen your next car, Fred Anderson Toyota of Charleston helps you take those all-important next steps towards driving home the Toyota of your dreams. Our team of
financing
experts are trained to sort through various auto loan and lease details in order to help you find the right one for your needs.
Even after you've driven your new Toyota Corolla, Camry, Prius, RAV4 or Tundra out of our showroom, Fred Anderson Toyota of Charleston continues to support you in order to ensure you have a great ownership experience. Our Toyota
service department
offers everything from routine maintenance to repairs, when they're needed. And for those of you who prefer to tinker under the hood yourselves, we keep a healthy stock of
auto parts
for your endeavors as well.
As you can see, Fred Anderson Toyota of Charleston is equipped to handle all of your automotive needs, though we also keep in mind that everybody brings something different to the table. That's why we encourage you to contact us today to see what we can do for you by visiting us at
2100 Savannah Hwy
in Charleston, South Carolina. Check our
hours and directions
, and visit us today!
*#1 based on total retail sales of New Toyotas in South Carolina for 2015-2022 per Southeast Toyota Distributors