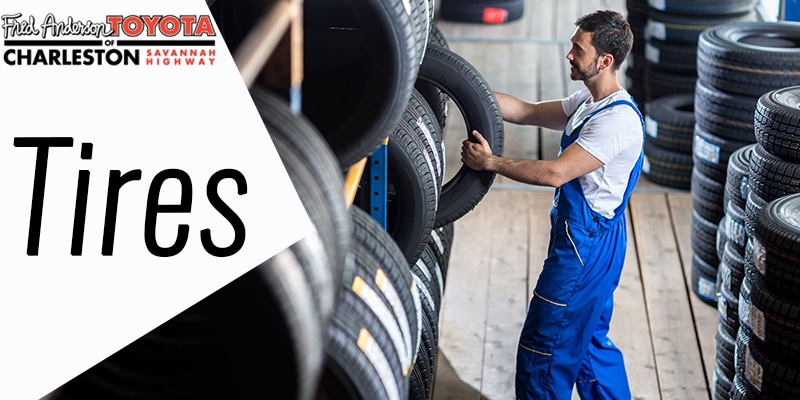 Keeping up with regularly scheduled tire maintenance can help you stay safe on the road. Well-maintained tires improve traction, handling, and can even save you on fuel costs. Here's how to know when to bring your car to Fred Anderson Toyota of Charleston for tire service.
Tires typically last about five years with proper care. But, how can you care for your tires? Make sure to have them inspected often and rotated every 5,000-8,000 miles to ensure even wear.
Making sure your tires are inflated to the manufacturer's recommended level is also important. Improperly inflated tires can affect ride quality and harm your gas mileage. Check the PSI regularly, and keep in mind that sudden temperature changes can change tire pressure.
Have your tires taken care of by your local Toyota service experts. Schedule your next service appointment at Fred Anderson Toyota of Charleston, South Carolina, or contact us at (843) 203-9006.